I have written several postings related to Various topics including the military, Voting, the economy, religion and etc in America. A list of links have been provided at bottom of this article for your convenience. This article will, however address additional issues in these topics.
MS-13 gang: The story behind one of the world's most brutal street gangs
A string of brutal murders in the US has thrown a national spotlight on MS-13, a street gang that was born in LA but has roots in El Salvador.
The latest was a mass murder on Monday on Long Island, where the bodies of four males, including three teenagers, were found mangled in the woods, according to police.
President Trump tweeted to call the gang "bad". Attorney General Jeff Sessions vowed to "devastate" it. Both blamed Obama-era immigration policy for its rise.
But what is MS-13 and is Obama really to blame?
A reputation for extreme violence
The gang began in the barrios of Los Angeles in LA during the 1980s, formed by immigrants who had fled El Salvador's long and brutal civil war. Other members came from Honduras, Guatemala and Mexico.
The MS stands for Mara Salvatrucha, said to be a combination of Mara, meaning gang, Salva, for Salvador, and trucha, which translates roughly into street smarts. The 13 represents the position of M in the alphabet.
MS-13 established a reputation for extreme violence and for killing with machetes. It took root in neighbourhoods dominated by Mexican gangs, and later expanded to other parts of the country.
According to the FBI, the gang has spread to 46 states.
In 2012, the US Treasury designated the gang a "transnational criminal organisation". It was the first street gang to receive the dubious honour, placing it alongside much larger international cartels like the Mexican Zetas, Japanese Yakuza and Italian Camorra.
Brutal initiations
MS-13 has been accused of recruiting poor and at-risk teenagers. Joining is said to require being "jumped in" – subjected to a vicious 13-second beating – and "getting wet" – carrying out a crime, often a murder, for the gang.
Leaving is potentially even more dangerous. Large chest tattoos brand members for life, and some factions are said to murder members who attempt to leave.
A 2008 FBI threat assessment put the size of MS-13 between 6,000 and 10,000 members in the US, making it one of the largest criminal enterprises in the country.
It is now larger outside the country, according to the agency. An anti-gang crackdown in the late 1990s saw hundreds of early members shipped back to Central American countries, where they established offshoots. Estimates put the number of members in Central American countries at at least 60,000.
The gang's annual revenue is about $31.2m (£23.4m) according to information from a large-scale Salvadorean police operation obtained by the El Faro newspaper – mainly from from drugs and extortion.
'Kill, rape, control'
Recent high-profile cases linked to the gang include the murder of two female high-school students who were attacked with a machete and baseball bat as they walked through their neighbourhood in New York last month – a revenge attack over a minor dispute, according to police.
Four alleged MS-13 members were charged with that crime. Another two alleged members were charged at the same time with the murder of a fellow gang member said to have violated gang protocol.
The same month, two alleged members of the gang in Houston, Texas were charged with kidnapping three teenage girls, holding them hostage and raping them before shooting one dead on the side of the road.
Miguel Alvarez-Flores, 22, and Diego Hernandez-Rivera, 18, laughed and waved at the cameras during their court appearance.
MS-13's motto is "kill, rape, control", according to one FBI gang specialist who investigated the group.
Blaming Obama
Mr Trump and Mr Sessions have pointed the finger at former President Barack Obama over the spread of MS-13, alleging that his open-door immigration policies fuelled its growth.
But the gang formed and flourished in the US long before Mr Obama came to power. MS-13 was identified as a significant threat in the 1990s, and a special FBI taskforce was convened against the gang in 1994.
"The big surge was during Bush-Cheney when the drivers of illegal migration in Central America grew, when various crackdowns on crime filled prisons to bursting point, and when funding for rehabilitation programs declined," Fulton T Armstrong, a research fellow at the Center for Latin American and Latino Studies at American University, told fact-checking website Politifact.
"I have seen no evidence that the Obama administration can be blamed in any way for the existence or activities of the gang in the US," said Ioan Grillo, author of a book on US gang crime.
The Obama administration also prioritized the deportation of gang criminals, including MS-13 members, in an aggressive deportation program.
18 Terrifying Facts & Stories About MS-13, the World's Most Notorious Gang
"Kill, rape, control." That's the motto for Mara Salvatrucha, or MS-13, a transnational criminal organization dubbed "the most dangerous gang in the world." The gang formed in the '80s and has its roots in the fertile gang soil of Los Angeles. MS-13 is predominantly made up of Salvadoran immigrants who sought refuge in the United States during the Salvadoran Civil War, and is known for aggressive crimes throughout Central and North America. Members prefer machetes and knives to guns, as such weapons make a kill more personal and agonizing. Members of Mara Salvatrucha are best known for their tattooed faces.
From small-time origins, the MS-13 gang has grown into an international threat. The gang even has complete control of an El Savador prison, a place where guards are too terrified to enter. These Mara Salvatrucha facts and horror stories may surprise you.
Refugees In Los Angeles Formed MS-13 To Protect Themselves From Other LA Gangs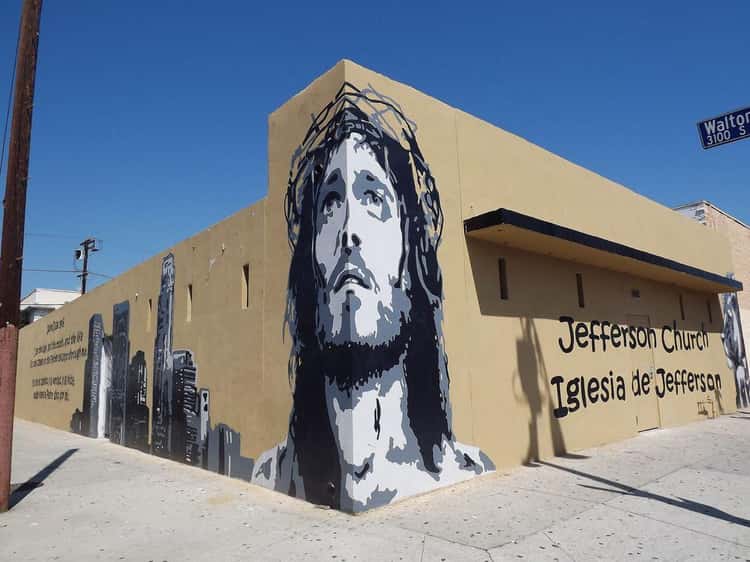 Photo: ATOMIC Hot Links / flickr / CC-BY-NC-ND 2.0
MS-13 originated when young immigrants from Central America traveled to the United States in the '80s. There's evidence the gang may have origins even earlier in the punk rock and heavy metal scenes of the '70s, but the gang as it's known today began with refugees who fled El Salvador during a bloody civil war. Between 1980 and 1990, the population of Salvadoran immigrants in the US increased from 94,000 to 465,000, and many settled in the Los Angeles area.
A lot of these immigrants grew up around danger. When they arrived in LA, they were thrown into a system of established Latin (predominantly Mexican) gangs, where they weren't welcome. They had to prove themselves as a force to be reckoned with.
The word "mara" is a Central American term for "gang," the word "salva" is a reference to El Salvador, and "trucha" is slang for "clever." The term "salvatrucha" was historically used to describe a group of peasants trained as guerilla fighters.
MS-13 is not a homogenous group, but it's broken into cliques united under a transnational identity. The gang is believed to have started in Pico-Union, an area adjacent to downtown Los Angeles, though many cliques existed in the greater LA area in the early '90s. Among the first was La Fulton, which began in 1991 in the San Fernando Valley. Its leader's nickname was Satan. La Fulton fought for control of the area with more than 75 other gangs. Eventually, they made an alliance with the Mexican mafia and their notoriety grew throughout the city.
US Deportation Policy Helped Make MS-13 An International Gang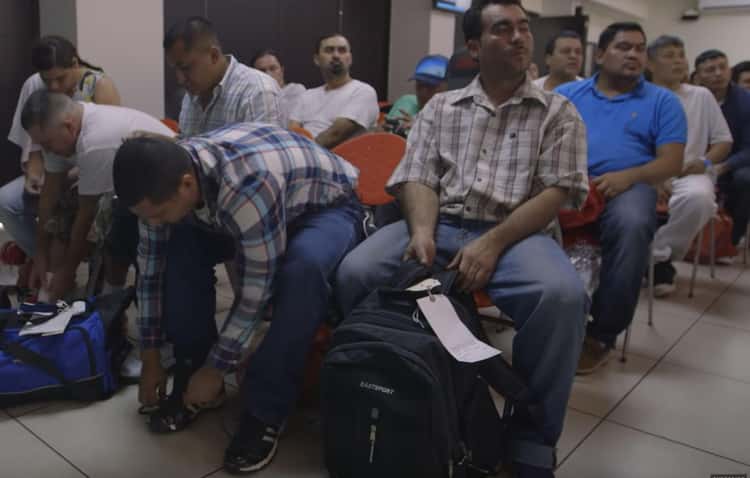 In 1996, Congress passed a law allowing for the deportation of any immigrant criminal who had received a jail sentence of one year or more. This led to tens of thousands of deportations including many members of MS-13. Gang members began arriving in Central America just as the US government realized MS-13 was a serious problem. As many as 20,000 Central Americans were deported between 2000 and 2004.
Many of these young men were kids when they first arrived in the US and they hardly spoke Spanish. It was difficult for them to readjust to life in their communities, so they stuck close to fellow deportees. Ironically, this deportation policy contributed greatly to the growth and spread of Mara Salvatrucha. Because few of the gang members had criminal records in their native countries, they were left alone by authorities and they quickly set up new chapters of the gang.
The Gang Has 50,000 Members In Many States And Multiple Countries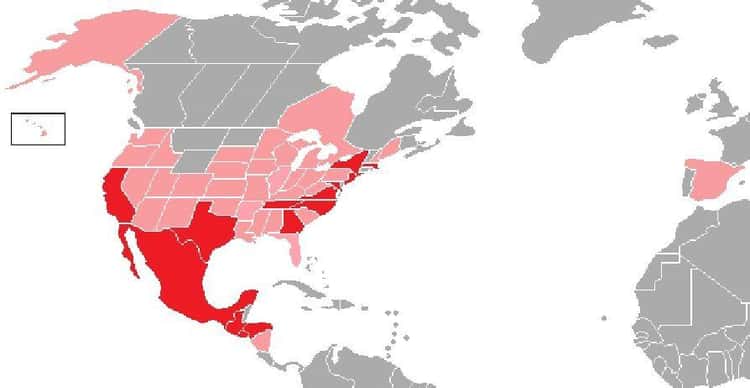 Photo: Gabagool / Wikimedia Commons / CC BY 3.0
MS-13 reportedly spans 46 states and has about 50,000 members worldwide. There are cliques from California to Long Island and MS-13 crimes have even occurred in Canada. Tens of thousands of members are located in Central America, with high concentrations in Guatemala and Honduras.
Outside traditional bases in the US and Central America, MS-13 also expanded into Mexico. The gang moved across the Guatemalan border to the southern Mexican state of Chiapas and got involved in human trafficking, working with people hoping to sneak through Mexico on their way from Central America to the US. MS-13 involvement in human trafficking resulted in partnerships with organizations like Los Zetas, Mexico's most notorious drug cartel.
MS-13 Human Smuggling Efforts Are Focused On Sex Trafficking and Prostitution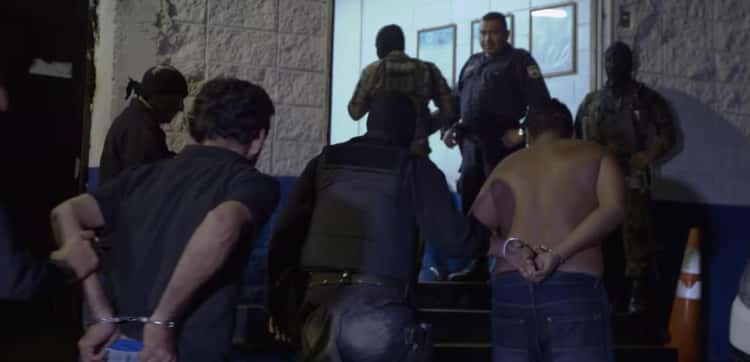 Human trafficking is big business for MS-13. Members recruit young Central American immigrants – often runaways or girls who recently arrived in the US – and force them into prostitution. Between 2009 and 2015, authorities uncovered nine child prostitution rings in Maryland, Virginia, and the District of Columbia, most run by MS-13. If such activity is indicative of gang activity in all territories, the number of operations and victims could be staggering.
Forced prostitution is very lucrative for the gang because they rarely share profits with the victims. According to NPR, the gang only spends money on drugs and alcohol to keep the victims subdued.
The Gang Is So Ruthless It Made El Salvador The Murder Capital Of The World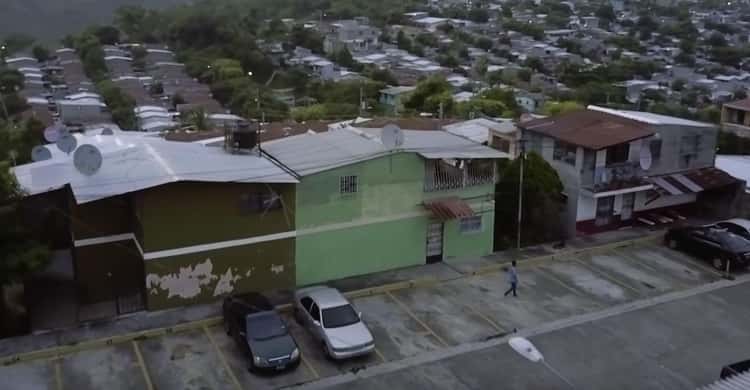 MS-13 is notorious for brutality. The gang's motto is "mata, viola, controla" or, "kill, rape, control." Members don't just engage in drive-by shootings; they get personal using machetes, reportedly because they're cheaper and more savage than firearms.
"MS-13 glorifies violence above all else," said Assistant US Attorney Julia Martinez. She was involved in a case where a young MS-13 member was lured into a park in by fellow members, stabbed repeatedly, and then decapitated. He owed them $600.
Along with the rival gang Barrio 18, MS-13 made El Salvador the "Murder Capital of the World," according to ABC News. The country's homicide rate is 22 times that of the US. In the first few months of 2016, there was a murder every hour in the country. In 2015, there were 6,656 murders in El Salvador. It's the highest homicide rate in the world for a nation at peace.
MS-13 Members Went On A Killing Spree On Long Island in 2016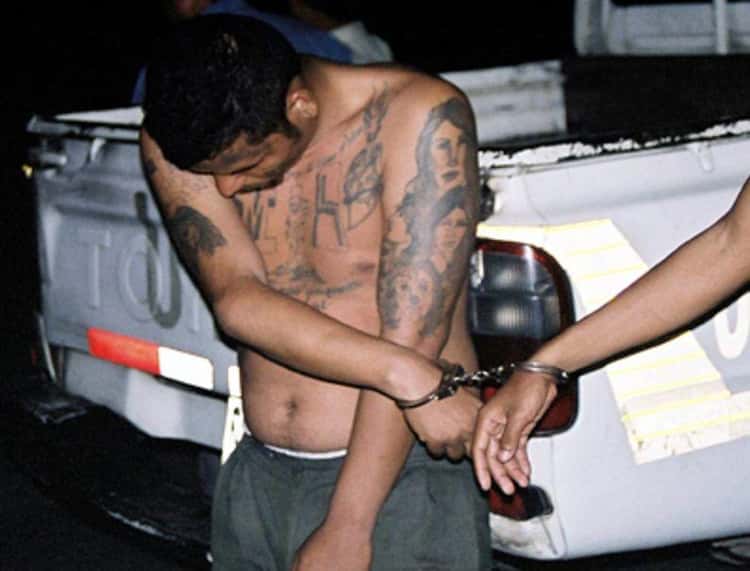 Photo: FBI / Wikimedia Commons/Public Domain
In October 2016, authorities arrested 35 MS-13 members in Long Island in connection to several killings in Brentwood, NY, most notably for the murder of two teenage girls. The girls were beaten to death, and their bodies were found 50 feet from each other, close to an elementary school.
All told, six bodies discovered in Brentwood in just over a month and the Suffolk County police commissioner said at least five of the people arrested were high-ranking MS-13 members.
MS-13's Brutal Rivalry With Barrio 18 Once Led To 16 Murders A Day For A Month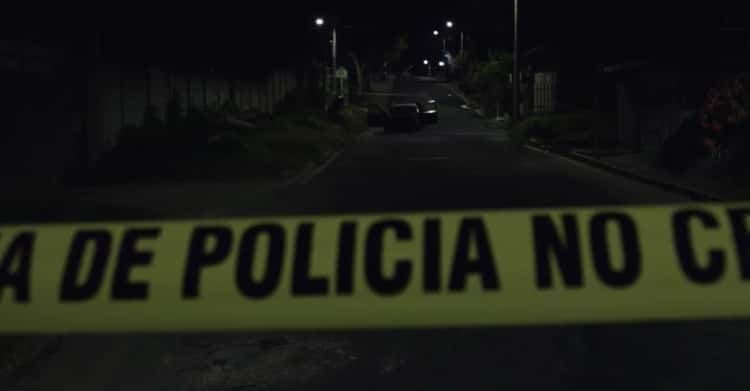 MS-13's biggest rivalry is with Barrio 18, or the 18th Street gang. Barrio 18 emerged in the late '60s as a faction of the Clanton 14 gang. It was originally a Mexican-American gang in Los Angeles, but later accepted members of other Latin American nationalities. Their presence grew in Central America in the '90s as a result of the same deportations that affected MS-13.
MS-13 had a brief truce with Barrio 18 in 2013, but it dissolved after a year. This led to the deadliest month El Salvador had seen in more than a decade. About 16 people were murdered every day, and some believe the truce was a cover to allow the gangs to expand.
Some MS-13 Members Have Ties To The Armed Forces Of El Salvador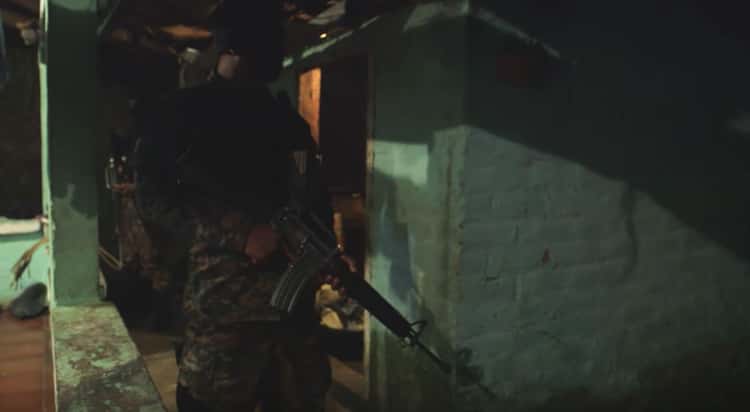 According to a former gang member interviewed for the History Channel series Gangland, some of the immigrants streaming into the US from El Salvador had trained for and fought with their native country's armed forces. Because of this, they were more accustomed to modern warfare than other gangs in LA who were used to battles on the streets.
By way of example, the former MS-13 member cited fellow members walking up to rival gang affiliates and shooting them in the face without blinking.
MS-13 Has Been Linked To International Terrorism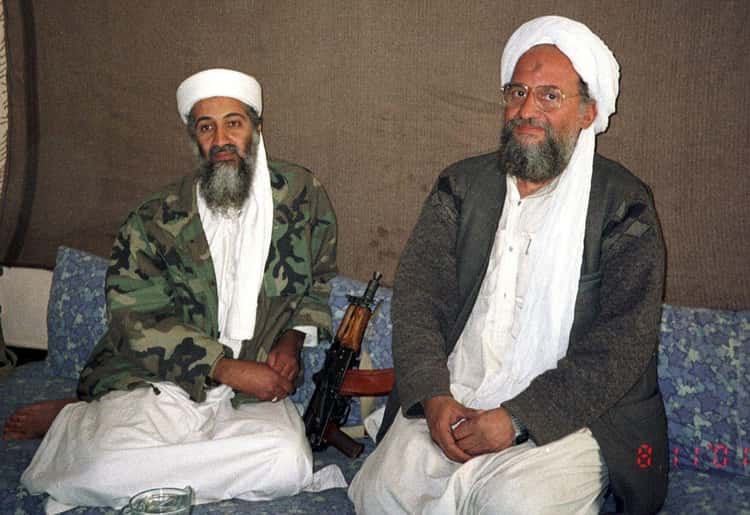 Photo: Hamid Mir / Wikimedia Commons/Public Domain
As MS-13 expands into illegal transnational ventures, the gang's criminal activities have been tied to international threats. Researcher Sonja Wolf notes that many Central American politicians, notably former El Salvador president Antonio Saca, support this allegation.
It's believed that MS-13 has ties to Al Qaeda. In 2004, top Al Qaeda leader Adnan Gulshair el Shukrijumah was seen in Honduras meeting with high-ranking MS-13 members, reportedly to seek assistance infiltrating the US through Mexico. In 2015, the Salvadoran government designated MS-13 a terrorist group in its own right.
The Brutal Initiation Ritual Includes Beatings And Murder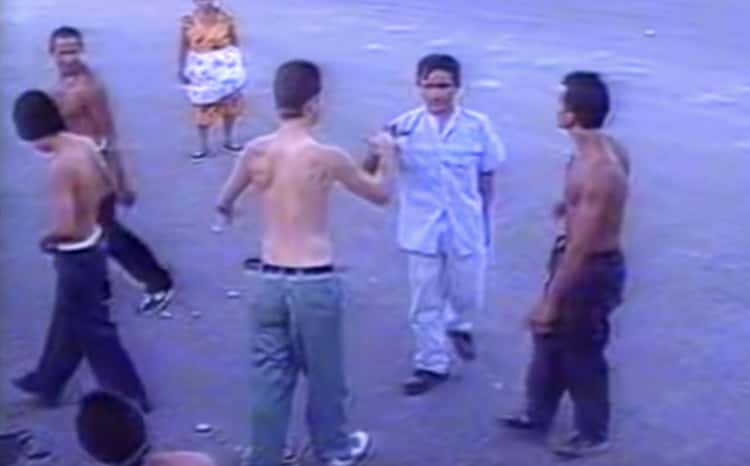 Photo: AP Archive / YouTube
Becoming an MS-13 member isn't an easy task. To become a "homeboy," prospective members have to murder a member of a rival gang. After that, senior members of the clique vote on whether or not the candidate is worthy. If the candidate gets enough votes, he has to submit to a brutal beating, during which he's pummeled by members while they slowly count to 13.
After becoming a member, small violations (like public intoxication or pulling a gun) could lead to serious beatings. More serious violations are punishable by death.
MS-13 Members Have Their Own Prison In El Salvador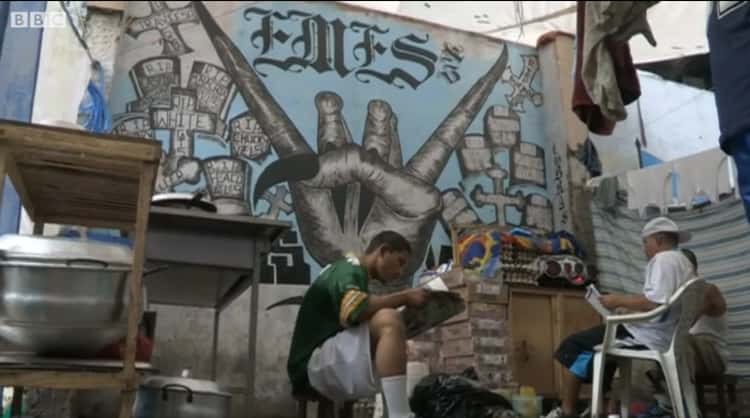 Photo: BBC
Penal de Ciudad Barrios is a prison in the Las Victorias district of San Salvador largely run by MS-13. There are no guards inside. Instead, it's guarded from the outside by the Salvadoran army. The prison ended up in Mara Salvatrucha hands because MS-13 couldn't be housed with other criminals or gang populations.
The prison was built to house about 800 inmates but, as of 2015, it's home to about 2,600. There's a semblance of society within the prison and each inmate fills a particular role. The prison has bakers, carpenters, and even nurses – although they may not have formal training.
Gang Members Killed An Informant In The US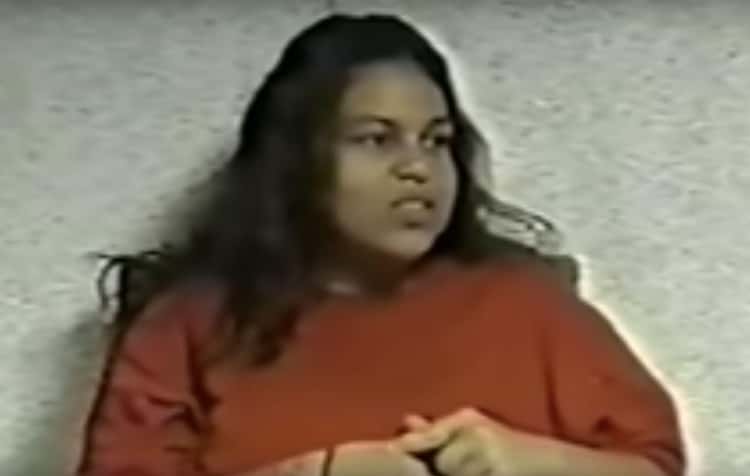 Photo: A&E Home VIdeo
Brenda Paz ran away to join the MS-13 as a young girl. She became one of the most well-known witnesses against the gang and didn't live to see her 19th birthday.
Author Samuel Logan wrote, "Women in her gang rarely spoke back to the men, but Paz could do so because she was the girlfriend of the group's leader, the only man who reserved the right to beat her."
In 2001, Paz witnessed her boyfriend kill her friend in cold blood in Virginia. The following year, police apprehended her in relation to auto theft and started talking. The information she gave to federal and state authorities proved so valuable they placed her in the witness protection program. "She wasn't just a witness. She was like the 'Rain Man' of witnesses," said her court-appointed lawyer.
Paz was moved to a new state and given the chance at a new life, but her attraction to the gang remained strong. While in witness protection, Paz contacted old friends and escaped protection to meet up with gang members. She even let them visit her safe-house in Minneapolis.
In the summer of 2003, Paz fled witness protection for the final time and returned to Virginia, but there was already a hit put out on her. Three weeks later, a fisherman found her mutilated body on a riverbank.
Women Join Despite Reportedly Being Abused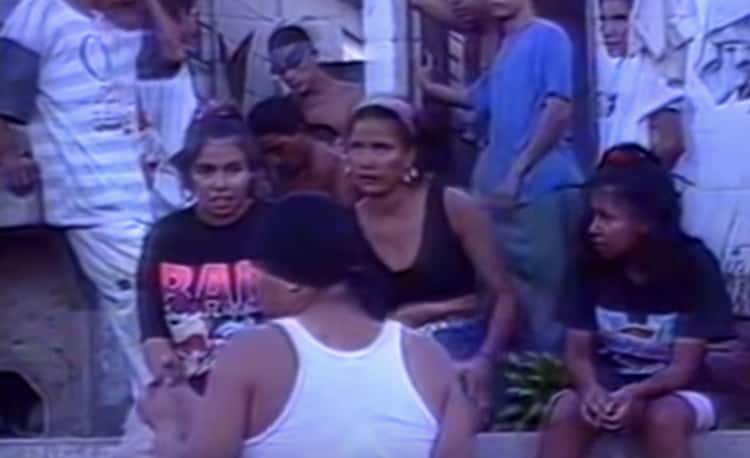 Photo: AP Archive / YouTube
Within MS-13, women are allegedly seen as sex objects and abused physically and emotionally. There's an initiation process for women who want to be in the gang. In some cases, instead of enduring a beating from everyone in the clique, women reportedly have to sleep with all of the male members.
MS-13 also uses women as drug mules because they're regarded with less suspicion by authorities. Despite mistreatment, there are a surprising number of women who opt for this lifestyle. A 2012 study in Honduras discovered 20% of the MS-13 members were women. But if a female member does leave, she often has a difficult time escaping harassment from MS-13 members.
Members Are Covered in Tattoos That Have Meaning
Many MS-13 members are covered in tattoos. It's not only for intimidation, but also to display loyalty to the group. Many of the tattoos have meanings related to gang culture and history and crimes members have committed. Latin American transnational criminal activity expert Douglas Farah said that MS-13 ink tells a story, and the number 13 is of significance. "There's a lot of symbology mixed in," he said. "An entire sort of language… Everything has to add up to 13. If you ask them about their tattoos, they'll show you how 13 matches up on everything, which is really the magic number for them." Members also sometimes have the numbers six and seven tattooed on their body, which add up to 13.Another common symbol is hands clasped together in prayer, indicative of the phrase, "Forgive me, mother, for my crazy life." Three points in a triangle also mean "my crazy life." Spider webs are meant to symbolize growth and expansion.MS-13 tattoos also have a lot of religious symbolism, a mixture of Christian and Satanic imagery representing the struggle between good and evil in themselves.
Contrary To Popular Belief, MS-13 Has Little To Do With The Drug Trade Photo: VICE News / YouTubeMS-13 reportedly doesn't play a large role in the international drug trade. Instead, members are mostly involved with small-scale drug hustling and street corner drug dealers, but there are exceptions. Some believe MS-13 is trying to expand this facet in their organization (especially in Honduras), but there's little proof the gang has broken into the market in a major way.
Alleged MS-13 Members Slaughtered A Young Immigrant On False Assumptions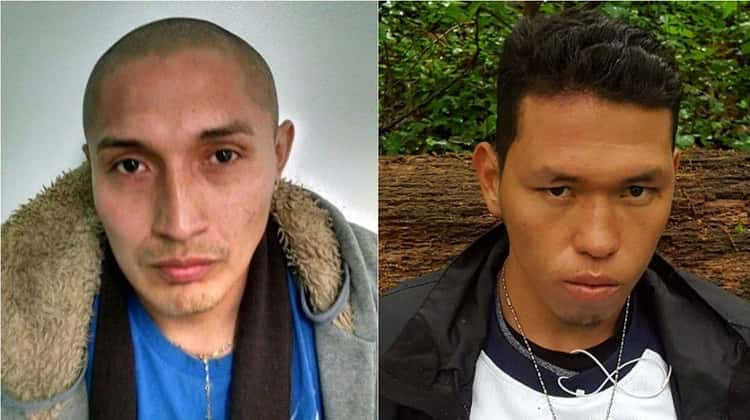 Photo: Montgomery County Department Of Police / via myMCPnews
In the summer of 2016, alleged MS-13 members were accused of murdering 18-year-old Cristian Antonio Villagran-Morales of Maryland. They reportedly used a female to lure Villagran-Morales to a park at night with the promise of sex. Three MS-13 members, who believed Villagran-Morales was a member of a rival gang, stabbed him 40 times. One of the suspects was just 16 at the time.
But Villagran-Morales had no known ties to any gang and by all accounts was a hard worker who sent money to his father in Guatemala.
MS-13 Is Reportedly Phasing Out Face Tattoos
Though tattoos are a big part of MS-13 culture, some experts believe the gang is slowly phasing them out – especially face tattoos. "The gangs stopped tattooing now pretty much," said criminal expert Douglas Farah. "They initially stopped because they didn't want to be identified, but now it's become a sort of cultural landmark because they view themselves as being past that stage."
The decision stems from El Salvador's implementation of tough policing practices referred to as "Mano Dura," or "Hard Fist."
The Gang Uses Hand Signs Like Devil Horns Because Of An Early Association With Heavy Metal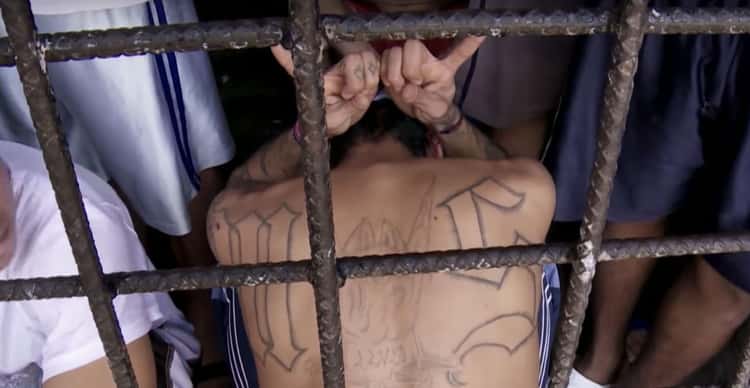 Photo: CGTN America / YouTube
Most street gangs have hand signs. The Bloods use two hands to spell out the word "blood" with their fingers. Crips make a letter "C." But MS-13 members use devil horns, which you'd typically see at a metal show.
In fact, MS-13 has roots in the heavy metal community going back to the late '70s.
During that time, pre-MS-13 gangs called themselves "stoners." Mostly children of immigrants who left El Salvador to escape poverty, they spent a lot of time smoking weed and listening to heavy metal. But it's believed these early members were gone by the mid-'80s when MS-13 became far more dangerous.
What Is MS-13 and Why Is It So Scary?
La Mara Salvatrucha, known colloquially and infamously as MS-13, is a vicious, barbaric street gang. Now in as many as 40 states across the U.S., MS-13 members murder and rape, maim and terrorize. The stories of their depraved crimes are legendary.
These are truths that no one disputes. In fact, MS-13, like many street gangs, revels in its well-earned reputation. The group's motto, according to the U.S. Department of Justice, is "kill, rape, control."
If you listen to President Donald Trump and others, MS-13 is the result of America's failing immigration system. If the U.S. can stop MS-13 gang members from unleashing all their mayhem, deport them and prevent them from crossing the border, the thinking goes, then the country will be a much safer place.
Except, unfortunately, it doesn't work like that.
"Attention to gangs is valid. About 13 percent of the homicides in this country are gang related. That's far more homicides than from mass shootings or terrorism," David Pyrooz, a sociologist at the University of Colorado who specializes in gangs and criminal networks, says. "But let's remember this. The maximum number of homicides associated with MS-13 in a given year — gang-related homicides — is about 2 percent of the total … gang-related homicides in the United States. That is, I hate to use this language, but that is in many ways a drop in the bucket when it comes to gang activity."
So why all the attention? Why is this president and his entire Department of Justice so hellbent on bringing down this one, albeit particularly violent, gang?
"MS-13 is sort of the perfect boogeyman," Pyrooz says. "They are the moral panic; the connection to immigration, the connection to Latinos, and then the heinous violence, makes it so they can function as this evil boogeyman."
American Born and Bred
Often overlooked in discussions of MS-13 is the fact that the group didn't begin somewhere in Latin America, then come storming across the border to wreak hell on the American way of life.
The gang formed here, in the U.S., in the 1970s. Immigrants from El Salvador, trying to escape a brutal civil war, fled to Los Angeles, where they settled in poorer parts of the city already controlled by other gangs, smoked marijuana and listened to heavy metal music. The newcomers bonded to socialize and to protect themselves from other groups, and la Mara Salvatrucha was born.
A quick explanation of the group's name: "Mara" is the word used in El Salvador for "gang." The word "Salvatrucha" and the 13 that follows are explained here (according, again, to the DOJ):
"Salvatrucha" is a combination of the words "Salva," which is an abbreviation for "Salvadoran," and "trucha," which is a slang term for "alert," "look out," or "cunning." The "13" refers to the 13th letter of the alphabet, or "M," which denotes the gang's allegiance to the Mexican Mafia, a prison gang.
As the fledgling gang took on more established groups in L.A. and associated itself with other gangs (like the Mexican Mafia), police began to crack down, deporting some members back to El Salvador, which remained torn by civil unrest.
But some of those MS-13 members found their way back to the U.S. in the '80s, and others from El Salvador came with them, though the idea that a planned stream of gang members from Latin America into the U.S. is probably not accurate.
"Criminal migration is real," according to "MS13 in the Americas: How the World's Most Notorious Gang Defies Logic, Resists Destruction," a report by The Center for Latin American & Latino Studies at American University in Washington D.C., and Insight Crime, a foundation that studies organized crime in Latin America and the Caribbean. "But this does not appear to be part of a master plan, nor is it coordinated from some central headquarters. Gang members appear to move in the same patterns as the rest of the population, and many of them move to escape the gang and the violence associated with it."
Today, MS-13 boasts as many as 10,000 members in the U.S., and as many as 30,000 internationally. That makes it one of the biggest gangs in the world. The group is the first and only street gang to be designated by the U.S. government as a transnational criminal organization.
As large as MS-13 is, though, it doesn't represent a particularly large U.S. criminal presence compared to the total number of gang members in the country. MS-13 is just one of some 33,000 gangs that the FBI recognizes, and it accounts for just a fraction of the 1.4 million gang members nationwide, according to the National Gang Intelligence Center.
"What's interesting about them, what makes them different from other groups — partly in response to what the president has been tweeting and talking about them" Pyrooz says, "we can't think of an example in recent history of a single group that has attracted such attention on a national level."
The reason, again, for all the attention, according to the "MS-13 in the Americas" report: "Trump has … used the gang for political purposes, conflating the dangers of undocumented migrants in the United States with gang violence in order to further his anti-immigration agenda."
What They Do
MS-13 gang members, according to news accounts and those who have studied the gang, are into racketeering, extortion, money laundering, prostitution, drug trafficking and other illegal activities. In carrying out their street business, they are particularly savage. The gang has been tied to rapes and kidnappings, violent assaults and, most famously, some horrific murders.
"Gang violence is far more lethal than what it was four or five decades ago," Pyrooz says.
From "MS-13 in the Americas":"Violence is a major part of the glue that binds the MS-13. It is part of every stage of an MS-13 member's life: Potential members commit violent acts to be considered for membership and ultimately to gain entry; they are then beaten into the gang in a ritual that has left more than one permanently scarred; they move up the gang ladder by 'putting in the work' and showing 'commitment,' euphemisms for committing violent acts in the name of the gang."
In 2017, as many as 10 MS-13 members in Maryland lured a man into a park, stabbed him more than 100 times, decapitated him and cut out his heart, according to the Washington Post. An 18-year-old Virginia woman confessed to taking part in the killing of a 15-year-old girl in retaliation for her boyfriend's murder. The 18-year-old stabbed the younger girl 13 times, and videotaped the murder to show to MS-13 higher-ups.
These are just two of many shocking killings attributed to MS-13.
"It's hard to say that the attention is not undue or not deserved," Pyrooz says. "But it's hard to be able to focus specifically on them without paying more attention to what the problem of gang activity is in the United States as a whole."
It's notable, and should be of some comfort to nervous, law-abiding non-city dwellers, that victims of gang violence overwhelmingly are other gang members or those close to gangs.
One Way to Stop MS-13
Stopping MS-13, or any other gang, is not easy. One sure way not to do it, experts say, is deportation. "Any time you would pick up a component of a group and you move it to another place, it's going to absolutely result in the growth of that group," Pyrooz says.
Pyrooz, co-author of "Confronting Gangs: Crime and Community," suggests that the best way to break down a gang is to incorporate its members into social institutions. Get them into steady relationships and into being parents. Show them ways to make money by teaching them skills and finding them jobs. Urge them to get involved with church and other groups outside of the gang.
More than 95 percent of people who join gangs, Pyrooz says, eventually leave them. "It's hard to prevent kids from getting involved in gangs. But what we want to be able to do is to blunt the negative impact while they're involved," he says. "Let's get them out as quickly as possible. What we don't want to happen is for their involvement to have lifelong consequences."
What is MS-13? The 'transnational' street gang on the FBI's radar
Over the years, members of the international gang MS-13 have been convicted of a number of crimes across the country, ranging from racketeering to murder. MS-13, also known as La Mara Salvatrucha is also one of the largest criminal organizations in the United States, according to the US Attorney's Office in Massachusetts.
Here is some background on the gang that caused the FBI to start a task force to tackle the criminal enterprise.
MS-13's roots
Salvadoran immigrants fleeing the country's civil war started MS-13 decades ago in Los Angeles. Its members are also immigrants from Honduras, Guatemala, Mexico and other Central and South American countries, according to an FBI Threat Assessment of the gang.
Members often wear clothing or tattoos incorporating MS-13 or the number 13, the FBI said.
The gang has expanded its reach through recruitment and migration, the FBI said. Members often move to get jobs and be near family members. MS-13 recruits new members through the internet and absorbs rival street gangs.
MS-13 became so powerful that the FBI started a MS-13 National Gang Task Force in 2004.
'Transnational criminal' enterprise
In 2012, MS-13 became the first, and remains the only street gang designated by the United States government as a "transnational criminal organization," according to the US. Attorney's Office in Massachusetts.
MS-13 is one of the largest criminal organizations in the country, with more than 6,000 members in at least 46 states and the District of Columbia, the US Attorney's Office said. In addition, more 30,000 members operate internationally, mostly in El Salvador, Honduras, Guatemala, the US Attorney's Office said.
In Massachusetts, MS-13 is largely composed of immigrants and descendants of El Salvador.
MS-13's criminal footprint
MS-13 perpetrates violence to intimidate rival gangs, using every weapon from firearms to machetes, according to a 2008 FBI Threat Assessment.
Gang members have severed the fingers of rivals with machetes, killed suspected informants and committed rapes, assaults and other crimes, the FBI said.
In New York, more than a dozen alleged MS-13 members were indicted Thursday in seven killings on Long Island over a three year span, including the deaths of three high school students in 2016, the US Attorney's Office for the Eastern District of New York said.
Two students – a 15-year-old girl and a 16-year-old girl – were beaten to death with bats and a machete, federal officials said. The third victim – an 18-year-old – was an MS-13 member. He was killed because gang members believed he was cooperating with authorities and had violated other MS-13 rules, federal authorities said.
Four months after his death, his skeletal remains were found in a wooded area that served as an MS-13 burial ground, authorities said.
In Houston, Texas, two alleged MS-13 members – Diego Rivera, 18, and Miguel Angel Alvarez-Flores, 22, – appeared in court Thursday on allegations of kidnapping a young girl and killing another woman in a satanic ritual.
Prosecutors said the two held a 14 year-old girl for several days. The girl, who was sexually assaulted, told, authorities the men had a satanic statue they worshiped.
The girl also told police that Alvarez-Flores, the gang's leader, ordered Rivera to shoot the other woman held captive who had made derogatory remarks about the statue because the "beast" wanted a human sacrifice, according to authorities.
Authorities are trying to identify the victim who was fatally shot on February 16. Her body was found in South Houston.
The two men smiled and waved to CNN affiliate KTRK before the charges were read against them, the station reported. A bond was set at $150,000 for each.
University of Houston Sociology professor Luis Salinas told KTRK that MS-13 gang members tend to be very young, some even still teenagers.
"They're just extremely violent," Salinas said. "They're so violent that their activities get a lot of attention. Even drug cartels hire them as their muscle."
Alleged MS-13 members face charges in other states.Federal agents arrest hundreds in MS-13 gang sweep
In Massachusetts, 56 alleged MS-13 members were indicted in January 2016 on federal racketeering charges, including charges related to murder and conspiracy to commit murder, the US Attorney's Office in Massachusetts said.
The indictment alleged that several defendants were responsible for at least five killings since 2014 in Chelsea and East Boston, as well as the attempted murder of at least 14 people, federal authorities said.
Deportations of MS-13 members
Over the years, authorities have deported many MS-13 members. Those deportations have fueled the growth of the gangs overseas.
In 2005, Rodrigo Avila, El Salvador's vice minister of security told the Los Angeles Times that deportations have helped start an "unending chain" of gang members shuttling between the United States and Central America.
A deportation policy intended to break up the gang backfired, helping to expand it across Central America and in other parts of the United States, the LA Times reported.
The Fight Against MS-13
Brenda Paz was just what law enforcement needed: someone who could break open the secret world of one of the most dangerous street gangs in America – the gang called Mara Salvatrucha, or MS-13. The 16-year-old informant provided a critical window into a gang that, authorities say, has infiltrated 33 states, with hardcore members organizing drug trafficking, gun running, robberies, and assassinations.
As correspondent Dan Rather reports, perhaps nothing underscored how far the gang would go to maintain its criminal empire than what happened to Brenda Paz: she was murdered one year after she began cooperating with police.
---
In 2002, Brenda Paz admitted what many wouldn't dare – that she was a member of the inner circle of the brutal gang MS-13. Fearing charges for a murder she had witnessed, Brenda started telling police what she knew.
"They wanna be the top gang, the top Hispanic gang. That's what they want. They want to be the one with the most killings, the most murders," Brenda told police investigators in an interview that was videotaped.
Two decades ago, refugees from the long, bloody civil war in El Salvador started the gang in Los Angeles. It has spread across the U.S., with an estimated 10,000 members organized in loosely-knit cliques, or cells. And Brenda Paz, who had settled in Virginia, knew this world better than most, as Detective Bob Freeman of the U.S. Park Police soon learned.
Det. Freeman says Brenda had extensive knowledge about MS-13 that law enforcement didn't have. Simple things, like "what certain hand signs mean."
Freeman says he was not surprised how much she knew about the gang. "It was her life. It was everything she had," he explained.
She was just the type of person the gang recruits. Brenda was born in Honduras and raised in a broken home in a poor area of Los Angeles. Most females are initiated into the gang through sex, but at age 13, Brenda endured the traditional male initiation rite of being "jumped in" or beaten by gang members for 13 seconds. Tough and charming, her nickname in the gang was Smiley. She dated a high ranking member and traveled with him across the country, where she'd seen MS-13 mark its territory with violent crimes.
Det. Freeman says Brenda gave police decisive or near-decisive information on at least 60 cases and that most of the information checked out.
She also told authorities she was ready to start a new life and escape the gang's creed, which is summed up in one of its signature tattoos, a tattoo of three dots. "The three dots are my crazy life. We adopted it for a gang in L.A. that's tres puntos. But we gave it our own signification, the three places MS will lead you – jail, hospital or the cemetery," Brenda told investigators.
Her words were prophetic. Within the year, she was found murdered on the banks of the Shenandoah River. She had been stabbed repeatedly and her throat had been slit. And the autopsy revealed something else: she was four months pregnant.

"MS13 has rules, you understand?," says Ismael Cisneros, who is serving life in prison for Brenda's murder. "And when you break the rules, we all have to decide if you deserve to die."
Talking to police, Cisneros says, was breaking one of the gangs rules.
"I considered her a friend. She was a gang member. She was a home boy. That's what we called one another in the gang," he says.
And as a homeboy, Brenda knew the rules. She had initially gone into the federal witness protection program, but after she got pregnant, she was so isolated that she went back to Virginia. She was convinced that no one knew she was working with police. But Det. Freeman, who investigated Brenda's death, said the gang was spying on its own members.
"Mr. Cisneros was recorded and he's actually talking about conducting a private investigation into whether or not she's cooperating with law enforcement," says Freeman.
Not only does MS-13 conduct investigations of its own, but like a corporate organization, most cliques have regular meetings where they discuss recruiting, money and murder – what they call a "greenlight."
According to witnesses, the gang took a unanimous vote in a hotel that Brenda should be assassinated. The next morning, she was lured away on a fishing trip with her new boyfriend, Oscar Grande, and her friend, Ismael Cisneros.
A former MS-13 member who is now in jail on an ammunition possession charge and asked 60 Minutes not to use his name, went with them.
"I was facing the river. You know, I was watching, I was enjoying the view. Was summertime. It was nice place. And they was behind me fixing the fishing pole. And I turn my face. I see for couple seconds that she was get stabbing. And I freak out and I run away," he recalled.
Asked to confirm if he saw the stabbing of Brenda Paz, he answered "Yes."
She was stabbed by her boyfriend Oscar Grande and Ismael Cisneros, who later confessed. He said she had called out "Why?" "Because you're a rat" she was told. They stabbed her approximately 13 times.
"One is not born an assassin or born practicing where you have to stab someone to kill a person on the first try. I would have wanted for her not to have suffered, you understand? From the point where I was, it was painful for me. Everything that happened. And it keeps being painful even up to right now," says Cisneros.
But Brenda suffered the ultimate.
"We have all suffered, sir. Brenda suffered, we all suffered. Not only Brenda," Cisneros told 60 Minutes.
The three men were tried, along with another gang member, for Brenda's murder. Cisneros and Grande were convicted and sentenced to life in prison. The third man at the scene, whom prosecutors alleged held a rope around her neck, took the stand in his own defense and was acquitted.
60 Minutes talked to one of Brenda's closest friends in MS-13, who was disguised extensively because of the risk to her life.
What's the most important thing for people to know about the gang?
"They're dangerous. They're very dangerous," she explained.
She was so outraged by her friend's murder that she decided to do what Brenda had done: break ranks and testify.
She says she didn't care that she might be possibly marked for death for testifying. "There's a baby involved. I mean, you have to be sick to actually hold a rope around somebody's neck, hear her screaming and fighting, being tortured and stabbed multiple times in the stomach, legs, and just dying," she said.
She said that Brenda's murder was a sign of how MS-13 was starting to transform itself into a more elaborate criminal organization.
"It's everywhere. There's MS in New York. There's MS in Florida. I mean, they're everywhere. Texas, Virginia, Minnesota," she said.
She says the gang is in the drug trafficking business, and more. "They traffic guns, drugs, whatever. Stolen cars."
And she says the worst thing she saw was rape. "Young girls being taken into the bathroom and one would go in and one would come out. Another one would go in, come out. And you just hear screaming and sometimes just get quiet."
And, authorities say, cliques send representatives to regional meetings, as seen on a police surveillance tape, where they dole out punishment for violating rules and they talk about expansion. And that's increasingly worrying to the head of the investigative division at the FBI, Assistant Director Chris Swecker.
The FBI has just formed a special task force to deal with a big gang for the first time. Why?
"Well, with respect to MS-13, we don't look at them as a typical gang. MS-13 has two characteristics that give us great concern and have drawn our attention. One is that they are extremely violent, and they're proliferating around the country. Two is they're an international criminal organization. They're not confined in the United States. You can find them in five countries. And now even in Europe," says Swecker.

Initial attempts to fight the gang with deportation contributed to its spread throughout Mexico and Central America, where there are now an estimated 50,000 members. In Honduras, in retaliation for the government's crackdown on the gang, MS-13 allegedly opened fire on a bus and killed 28 people last December.
And deportations are still a large part of U.S. strategy. Under a nine-month-old program called "Operation Community Shield," more than 1,600 gang members, including almost 800 members of MS-13, have been arrested and hundreds have been deported.
Ismael Cisneros doesn't think deportation is an effective tool. "They deported me and I came back and everyone they deport is going to come back."
Cisneros, who now says he has left the gang, was deported to Mexico after he had stabbed someone in Virginia in 1999. That was four years before he killed Brenda.
Swecker admits the return of the deportees to the United States is frustrating. "It's very frustrating. Deportation is a very good strategy. It's a low intensity effort that churns up activity churns up activity but we think the best way to go at them is to jail 'em and get them off the streets."
The Department of Homeland Security says deportation is also a useful tool when there isn't enough evidence to prosecute a criminal case. Meanwhile, in September, the FBI led simultaneous raids of MS-13 in five countries that netted 650 suspects in 24 hours. At that time, Swecker was optimistic about how long it would take to bring down the gang, setting a goal of about a year and a half.
But he admits that may not be a realistic timeframe.
What does Swecker think is a reasonable time frame for breaking MS-13?
"I think a more reasonable time frame is probably three to five years. We'll never wipe them out completely, I don't think. But I think we – our goal is to get them to a stage where they're not a criminal force," he says.
Meanwhile, the man who was acquitted for Brenda's murder after testifying in his own defense is facing deportation himself. His lawyers, Frank Salvato and Alex Levay, are fighting to keep him in the country.
"He testified and identified two fellow gang members as participants in the murder that took place. He endangered himself and his family by doing so," says Levay.
"We have a real fear that if he is deported, that he will have escaped one death sentence in the United States but face another death sentence in El Salvador," adds Salvato.
"I'm nervous. I'm still nervous about that," he told 60 Minutes. "They'll kill me. My family is in danger right now because I take the stand."
Because, as Brenda told police, MS-13 never forgets.
"Sooner or later, everything gets handled. If it takes you 20 years, oh it'll take you 20 years, but in that 20 years hell's going to break loose. Sooner or later, everything always gets handled. That's our motto," she told investigators.
What about Brenda's close friend who agreed to testify? What does she think her chances are to stay alive?
"None. I mean, I can keep myself safe and away from them. But I mean, if they were to find me, it's not like they would, you know, give me any mercy," she said.
Does she expect to be alive in two years?
"Well, I hope so," she said.
---
During the course of reporting this story, another federal witness in this case was drawn back into the gang and murdered at an MS-13 meeting in El Salvador. Police say she was killed by a rival gang.
Conclusion
I believe that I have covered the gang MS-13 fairly thoroughly. I now know more about this gang of hooligans than I do any other gang extant in the US or the world for that matter. So I find myself contemplating the title I chose for this article, "MS-13 Are They From Hell? Well knowing what I do now, I think the title is very appropriate. However the individuals that make up this gang were not always evil. I just watched a Tucker Carlson Original episode on the MS-13 gang. Many of the members were regular people, one was a common laborer with a family living in L.A.. At the time of the interview he is a prisoner in an El Salvadoran prison, found guilty of murder. If you take the time to peruse the addendum section of this article, you will come across a section that discusses 15 of their rituals. You have to ask yourself what kind of person does it take to come up with these rituals? For a woman to join the group, they either have to sleep with everyone in the local chapter and then become a sex slave. Or they have to get the shit kicked out of them only to then become the property of just one gang member. Well guess what, women are falling over themselves to join these gangs. What kind of people are they? I can tell you, they are people that so desperately want to belong to something, that they will do just about anything to feel wanted and a part of something greater than themselves. What does this say about our society? Because when you look at it, that is one of the causative agents in most of these situations, whether it be the formation of gangs, community violence or even wanton killers. I do know one thing, I will not solve our problems in this article. If I could do so, I would be running the whole show right now. I do know one thing, though is that to fix a problem, you first have to know of its existence, you also have to know what caused it in the first place. Once you have this information, you can start to work on correcting it. So now you know what the purpose of this article is. I have told you that a problem exists, and why it exists, now it is your job to fix it.
Resources
bbc.com, "MS-13 gang: The story behind one of the world's most brutal street gangs"; ranker.com, "18 Terrifying Facts & Stories About MS-13, the World's Most Notorious Gang." By Katia Kleyman; people.howstuffworks.com, "What Is MS-13 and Why Is It So Scary?" By: John Donovan; theclever.com, "15 Of The Most Extreme MS-13 Rituals." By Chris Flynn; nj.gov, " Recognize the Signs"; cnn.com, "What is MS-13? The 'transnational' street gang on the FBI's radar." By Jamiel Lynch, Chris Boyette and Darran Simon; cbsnews.com, "The Fight Against MS-13." By Daniel Schorn; Fox Nation, Tucker Carlson Originals. "Hunting MS-13";
Addendum
15 Of The Most Extreme MS-13 Rituals
One of the scariest and most intimidating gangs in the world is called Mara Salvatrucha. They are also known as MS or Mara, but they are most commonly referred to as the dreaded MS-13. They originated in Los Angeles in the 1980's and have grown into an international organization which boasts an estimated 70,000 members worldwide. They rule their turf with an iron fist and the level of brutality that they employ makes the old Moustache Petes look gentle. They earn loads of money through various crimes such as human trafficking, s*xual slavery, and various street level rackets. They have reportedly been instrumental in helping the infamous Sinaloa cartel control most of the illegal drug market in the United States.
While MS-13 has a great number of veteran members, they rely on the younger generation of disenfranchised youth to spur the gang's growth. There are many cases of children as young as 8-years-old being involved with them. They mold their impressionable minds and offer a sense of security and belonging. An interesting facet of MS-13's success is their almost unbreakable structure. Another is their dedication to rituals. These traditions are part of their identity and many of them involve extreme violence. Let's take a look at 15 of the most shocking MS-13 rituals.
15.PROSPECTS MUST COMMIT MURDER
Both males and females have the desire to become members of MS-13. Once they are in, they normally serve different roles. Women are primarily used as drug mules and s*x objects while the guys generally hit the front lines. Joining this group isn't as simple as flashing some ID, paying a processing fee, and getting a membership card. Prospective members must prove their worthiness by committing murder. Most of the time, these prospects, or "chequos" as they are commonly referred as, have to murder a member of a rival gang in order to become a "homeboy". Sometimes they must kill a random stranger. Either way, aspiring MS-13 members will need to brutally take somebody's life. That's a lot of bloodshed when you consider that there are an estimated 70,000 members worldwide.
14.TATTOOS
Via edition.cnn.com
They say that every picture tells a story. In the case of MS-13 members, most of their tattoos tell a terrifying tale. When you combine all of the tattoos that cover a gang member's body then you have an epic novel. Just as prehistoric man would chronicle their experiences on the walls of their caves, MS-13 members tell their stories through the multiple tattoos that cover their entire body including their faces. The more ink, the longer and more violent the story. They cleverly incorporate a lot of hidden symbolism into the images such as working in the letters M and S into tattoos of Jesus and by having things somehow add up to 13. Members have been toning down their use of tattoos in recent years because authorities can easily identify them and tell how many murders and other crimes they've committed
13.WEARING WHITE AND BLUE
Via dailymail.co.uk
MS-13 originated in Los Angeles in 1980. It was created by immigrants from El Salvador for the purpose of protecting Salvadorian immigrants from other gangs. Since then, growing numbers of people from other Central American countries such as Honduras and Guatemala have joined their ranks. Still, with the Salvadorian roots and influence, gang members often wear the colors white and blue to pay their respects to the Salvadorian flag. They are partial to wearing sports jerseys that bear the numbers 13, 23, or 3. One of their preferred jerseys used to be a Kurt Warner Rams jersey which is mainly blue and bears the number 13. They can also have a bandana which is commonly blue. They can wear them in different places on the body such as on their head or hanging out of their pocket.
12.MACHETES OVER GUNS
Via cbsnews.com
It takes enough balls to shoot somebody from a distance or even close up for that matter. MS-13 members sometimes don't like to be so impersonal and they certainly don't normally want their enemy's death to be quick and painless. MS-13 members are encouraged to use machetes over guns. Many members make their own machetes in garages and metal shops. They will slash their victims and sever various appendages which often result in a slow and horrifyingly painful deaths. The machete instills a great amount of fear and, in a way, is their calling card. This doesn't mean that they don't use guns like they did in Honduras just two days before Christmas in 2004. Gang members sprayed a bus with bullets killing 28 passengers and injuring 14. Most of the victims were women and children.
11.SKIP PARTIES
Via freetimeasylum.com
One of the keys to having a growing and strong organization is a successful recruiting program. Now, it's not like MS-13 is going around giving presentations in high school classrooms for Career Day but they are quite good at attracting an ongoing supply of recruits. One method that MS-13 employs is throwing "skip parties". What wayward kid can't resist skipping out on some boring class when they can go to a wild party and hang out with the big boys from the hood? Sex, drugs, and alcohol are easily accessible at these parties which is why teenagers are so easily attracted. MS-13 recruiters organize these events with the intention of identifying and exploiting at-risk kids and turning them into cold-blooded killers. It's a very effective recruiting tool that consistently gets good results.
10.INITIATION OF MALES
Via borderlandbeat.com
Hazing is a well-known part of becoming a member of a team. Becoming a member of a college fraternity or even a professional sports team usually involves some kind of hazing although the practice has been frowned upon for the past several years. It's one thing to have to subject yourself to a relatively harmless yet embarrassing ritual such as having to run naked through a crowd or being forced to pick up a large dinner tab. It's an entirely different thing to have to accept a brutal beating at the hands of your new friends. MS-13 prospects must endure such a vicious beating called a "jump in" in which they are savagely pummelled. Even this doesn't guarantee acceptance. If it is thought that you didn't take it like a man then you won't be granted membership.
9.INITIATION OF FEMALES
Via the-other.info
A female prospect must also endure an initiation process although she is given a choice. The girl can either submit to a "s*x in" in which over a dozen gang members can have their way with her until they are satisfied or they can go through the same painful "jump in" as their male counterparts. Needless to say, if they opt for the former there is still a very good possibility of the ceremony taking a physically abusive turn. Those women that choose to be beaten like the males are generally looked at with a little more respect and have higher standing within the group than those who choose to be sexed in. Those who are sexed in will find that they usually have to submit to sexual or abusive whims of gang members on an ongoing basis.
8.WORSHIPING SATAN
Via youtube.com
It seems fitting that a group that commits such heinous and evil deeds would idolize Satan. The much-feared gang is well-known to sacrifice people in a ritualistic manner. Just recently, MS-13 members were charged with several murders. One of the murders that they were allegedly involved with was that of a 15-year-old girl who had questioned her captors' beliefs while they were at a satanic shrine. Who knows what kind of torture she was subjected to before she was shot multiple times from close range and dumped in the middle of a road? Rumor has it that members have used Ouija boards to get information as well as participating in demonic rituals through which they go into a trance and gain superhuman strength. The internet is rife with stories of MS-13 members participating in satanic rituals in which teenagers are sacrificed.
7.FAILURE TO "BACK YOUR HOMEBOY" MEANS DEATH
Via news.vice.com
Perhaps one of the most important rules of MS-13 is that you must always have your homie's back. If you don't do all that you can to help out fellow gang members in times of need then you are among the walking dead. The punishment for breaking this rule is most severe. Offenders are hunted down and brutally killed. If one of your homeboys is fighting a rival then you better be sure to lend a hand. A single gang member's absence in a large-scale turf battle can mean the difference in a "clique's" very existence. Obviously, ratting out other MS-13 gang members to authorities is the ultimate form of not having your homie's back. Many members have met a terrifying and gruesome end for turning on the group.
6.WOMEN ARE PROPERTY
Via the-other.info
As mentioned earlier, there are a couple of ways in which women are initiated into the gang. They can be sexed in or jumped in. The girls that are sexed in are usually relegated to being s*x toys for gang members while those who are jumped in gain a higher status. Still, even those who are jumped in don't have the same status as their male counterparts and they oftentimes become the exclusive property of a male member. This means that he has the right to do whatever he wants with her. He can beat her, r*pe her, or pimp her out. Other gang members might not sexually abuse her but by no means is she immune from horrible treatment. Despite this, there is no shortage of females that are willing to live such a brutal existence.
5.SECRET CODES
Via pri.org
MS-13 use unique signals and codes to communicate just as gangs such as The Crips and The Bloods do. MS-13 use what is called the devil's head to identify themselves. It is the same hand gesture that has been used at heavy metal rock concerts for years and when it is inverted it looks like an "M". They also have several code words that they frequently use. It's like they have their own language that only they can understand. If, for example, an imprisoned member needs to communicate with members on the outside then they will write a letter that looks like unintelligible ramblings. Within those ramblings will be a clear message that only those in the gang can interpret. It's not as if they'd write a letter that says "Please kill John Doe". They're a little wiser than that.
4.KILLING TO GET RESPECT
Via the-other.info
Just because you killed a rival gang member or two, endured your jump in like a champ, and became an official member of MS-13 doesn't mean that it's smooth sailing from there. That's just the beginning. Gang members need to constantly prove that they are worthy of their standing in MS-13. Clique leaders will often murder rival gang members and even random strangers for no apparent reason. Of course, there really are a couple of reasons they do this. For starters, such an act gains them a lot of respect from within the group. Secondly, it puts fear into their underlings while also sending a clear message to rivals that they can be killed for no reason whatsoever. MS-13's violent and merciless reputation makes it a lot easier for them to go about conducting their business and controlling their turf.
3.PRISON RULES AND REGULATIONS
Via nypost.com
Another key for an organization's success is having and adhering to an established set of rules. We've already mentioned a few that apply to those on the streets but there is also a set of rules that apply to those who are incarcerated. Do not talk behind another member's back, never choose sides between members, do not use heavy drugs, and only deal drugs for money and not favors, are just a few of the many rules imprisoned MS-13 members must abide by. They must also keep in close contact with each other and if a member tries to start a new clique they are considered traitors. Duties and responsibilities of senior members such as advisors and veterans are also spelled out. They have the final say in all matters around the prison yard and must be obeyed at all times.
2.PAPERWORK
Via elfaro.net
We know that bureaucracy reigns supreme in government offices and other workplaces all over the world. It seems that everything needs to have a paper trail but you might be surprised to learn that paperwork is part of MS-13's structure. Let's say that a clique leader, or Palabrero, notices that another Palabrero isn't running his turf the way he is supposed to and it is adversely affecting the gang. He can fill out some paperwork outlining the problem and a suggested solution. The form is sent to the Council of Nine who runs the entire organization from their base in El Salvador. If the council sees a problem and agrees with the solution then permission is given to take action. The council can also order an alternate resolution which must be complied with.
1.NEVER MAKE FALSE CLAIMS AGAINST YOUR HOMIE
Via the-other.info
One surefire way for an MS-13 member to dig his or her own grave is to level accusations against a fellow member without having the evidence to back up the claim. One of the 15 most shocking MS-13 rituals is that they will kill one of their own for making unfounded claims against another member. In a lifestyle in which there are power struggles, it would be easy for one member to openly accuse another of a serious infraction in order to curry favor with leadership and climb the ranks. However, the Council of Nine is hip to this ploy and they instituted the death penalty for anyone who does it. This policy is very effective in dealing with such a problem. Even if you know it to be true, you better keep your mouth shut unless you have solid proof.
Recognize the Signs
Miscellaneou(Military, Voting, Economy , Religion and etc) Postings
https://common-sense-in-america.com/2020/11/27/dominion-voting-system-exposed/
https://common-sense-in-america.com/2020/11/24/why-doc-holiday-epitomizes-americas-indomitable-spirit/
https://common-sense-in-america.com/2020/11/13/voter-fraud-in-2020-how-will-effect-future-elections/
https://common-sense-in-america.com/2020/11/11/veteran-suicides-where-we-failed/
https://common-sense-in-america.com/2020/10/21/what-happened-to-seal-team-six/
https://common-sense-in-america.com/2020/12/04/what-will-become-of-our-capitalistic-society/
https://common-sense-in-america.com/2020/06/06/voting-in-america-in-the-era-of-the-pandemic/
https://common-sense-in-america.com/2020/10/22/campaign-funding-disparity-between-democrats-and-republicans/
https://common-sense-in-america.com/2020/06/09/why-the-left-socialist-and-communist-hate-religion/
https://common-sense-in-america.com/2020/06/13/campaigning-for-public-office-in-the-age-of-the-coronavirus/
https://common-sense-in-america.com/2020/06/23/restaurants-and-buffets-in-the-age-of-covid/
https://common-sense-in-america.com/2020/10/02/what-does-it-mean-to-be-a-jehovah-witness/
https://common-sense-in-america.com/2020/09/05/are-we-a-nation-of-wimps-why-all-the-counseling/
https://common-sense-in-america.com/2020/07/11/are-their-inequalities-in-salaries-for-movie-stars-based-on-sex/
https://common-sense-in-america.com/2020/07/11/is-the-disparity-in-salaries-based-on-sex-a-thing-of-the-past/
https://common-sense-in-america.com/2020/07/15/has-our-re-opening-been-intentionally-sabotaged/
https://common-sense-in-america.com/2020/08/01/zombie-apocalypse-our-future/
https://common-sense-in-america.com/2020/10/07/president-trump-is-being-accused-of-not-accepting-a-loss-in-the-2020-election/
https://common-sense-in-america.com/2020/09/27/who-controls-the-voting-process/
https://common-sense-in-america.com/2020/09/27/voter-fraud-with-mail-in-ballots-fact-or-fiction/
https://common-sense-in-america.com/2020/09/26/polls-how-accurate-are-they/
https://common-sense-in-america.com/2020/09/09/voting-along-party-lines-is-old-school/
https://common-sense-in-america.com/2020/08/23/what-happens-to-president-trump-if-he-wins-the-election-but-he-loses-the-senate/
https://common-sense-in-america.com/2020/08/06/voting-in-november/
https://common-sense-in-america.com/2020/07/18/can-president-trump-win-again-in-2020/
https://common-sense-in-america.com/2020/07/10/if-you-are-voting-for-biden-consider-psychiatric-help/
https://common-sense-in-america.com/2020/08/05/can-american-win-the-war-for-the-world-market/
https://common-sense-in-america.com/2020/08/13/why-are-an-ever-increasing-number-of-american-citizens-relinquishing-their-citizenship/
https://common-sense-in-america.com/2020/09/09/voting-along-party-lines-is-old-school/
https://common-sense-in-america.com/2020/09/15/ufos-what-is-our-government-not-telling-us/
https://common-sense-in-america.com/2020/09/21/end-of-days/
https://common-sense-in-america.com/2020/09/22/do-we-need-military-bases-in-every-country/
https://common-sense-in-america.com/2020/12/25/navarro-2020-election-report-examined/
https://common-sense-in-america.com/2021/01/01/did-brad-parscale-almost-bankrupt-the-trump-2020-election/
https://common-sense-in-america.com/2021/02/02/what-gives-people-the-right/
https://common-sense-in-america.com/2021/02/04/the-origins-of-the-term-gaslighting/
https://common-sense-in-america.com/2021/03/16/election-reform/
https://common-sense-in-america.com/2021/03/16/voter-fraud-in-2020-revisited/
https://common-sense-in-america.com/2021/03/19/is-the-stock-market-only-for-the-big-boys/
https://common-sense-in-america.com/2021/03/23/the-history-of-unions-in-america/
https://common-sense-in-america.com/2021/03/30/the-chinese-and-mexican-drug-war-with-america/
https://common-sense-in-america.com/2021/04/02/randys-musings/
https://common-sense-in-america.com/2021/04/13/randys-musings-2-0/
https://common-sense-in-america.com/2021/04/23/are-reverse-mortgages-legit/
https://common-sense-in-america.com/2021/04/27/does-tiger-woods-have-a-self-destructive-personality/
https://common-sense-in-america.com/2021/05/03/voter-reform-my-final-words/
https://common-sense-in-america.com/2021/06/18/the-truth-behind-the-humvee-hummer/
https://common-sense-in-america.com/2021/06/22/the-drug-cartels-and-satanic-cults/
https://common-sense-in-america.com/2021/07/13/why-is-hard-currency-disappearing/
https://common-sense-in-america.com/2021/07/20/can-we-win-it-all-back/
https://common-sense-in-america.com/2021/08/06/why-is-america-the-land-of-the-middleman/
https://common-sense-in-america.com/2021/08/17/randys-musing-3-0/
https://common-sense-in-america.com/2021/08/27/lance-armstrong-revisited/
https://common-sense-in-america.com/2021/09/21/where-are-the-illegal-immigrants-being-shipped-to/
https://common-sense-in-america.com/2021/10/05/randys-musing-4-0/
https://common-sense-in-america.com/2021/10/15/who-is-alinsky-and-how-is-he-screwing-up-our-country/
https://common-sense-in-america.com/2021/10/22/did-iraq-have-weapons-of-mass-destruction/
https://common-sense-in-america.com/2021/11/05/memorial-to-the-military-personnel-killed-in-the-war-on-terrorism-afghanistan/
https://common-sense-in-america.com/2021/11/09/memorial-to-the-military-personnel-killed-in-the-war-on-terrorism-iraq-part-one/
https://common-sense-in-america.com/2021/11/09/memorial-to-the-military-personnel-killed-in-the-war-on-terrorism-iraq-part-two/
https://common-sense-in-america.com/2021/11/12/randys-musings-5-0/
https://common-sense-in-america.com/2021/11/16/what-is-the-nuremberg-code-and-how-does-it-affect-us-today/
https://common-sense-in-america.com/2021/11/19/celibacy-in-religion-is-it-natural/
https://common-sense-in-america.com/2021/11/23/randys-musings-6-0/
https://common-sense-in-america.com/2021/12/17/randys-musings-7-0/
https://common-sense-in-america.com/2022/01/07/the-low-down-on-charities-and-financial-aid/
https://common-sense-in-america.com/2020/11/27/dominion-voting-system-exposed/
https://common-sense-in-america.com/2020/11/24/why-doc-holiday-epitomizes-americas-indomitable-spirit/
https://common-sense-in-america.com/2020/11/13/voter-fraud-in-2020-how-will-effect-future-elections/
https://common-sense-in-america.com/2020/11/11/veteran-suicides-where-we-failed/
https://common-sense-in-america.com/2020/10/21/what-happened-to-seal-team-six/
https://common-sense-in-america.com/2020/12/04/what-will-become-of-our-capitalistic-society/
https://common-sense-in-america.com/2020/06/06/voting-in-america-in-the-era-of-the-pandemic/
https://common-sense-in-america.com/2020/10/22/campaign-funding-disparity-between-democrats-and-republicans/
https://common-sense-in-america.com/2020/06/09/why-the-left-socialist-and-communist-hate-religion/
https://common-sense-in-america.com/2020/06/13/campaigning-for-public-office-in-the-age-of-the-coronavirus/
https://common-sense-in-america.com/2020/06/23/restaurants-and-buffets-in-the-age-of-covid/
https://common-sense-in-america.com/2020/10/02/what-does-it-mean-to-be-a-jehovah-witness/
https://common-sense-in-america.com/2020/09/05/are-we-a-nation-of-wimps-why-all-the-counseling/
https://common-sense-in-america.com/2020/07/11/are-their-inequalities-in-salaries-for-movie-stars-based-on-sex/
https://common-sense-in-america.com/2020/07/11/is-the-disparity-in-salaries-based-on-sex-a-thing-of-the-past/
https://common-sense-in-america.com/2020/07/15/has-our-re-opening-been-intentionally-sabotaged/
https://common-sense-in-america.com/2020/08/01/zombie-apocalypse-our-future/
https://common-sense-in-america.com/2020/10/07/president-trump-is-being-accused-of-not-accepting-a-loss-in-the-2020-election/
https://common-sense-in-america.com/2020/09/27/who-controls-the-voting-process/
https://common-sense-in-america.com/2020/09/27/voter-fraud-with-mail-in-ballots-fact-or-fiction/
https://common-sense-in-america.com/2020/09/26/polls-how-accurate-are-they/
https://common-sense-in-america.com/2020/09/09/voting-along-party-lines-is-old-school/
https://common-sense-in-america.com/2020/08/23/what-happens-to-president-trump-if-he-wins-the-election-but-he-loses-the-senate/
https://common-sense-in-america.com/2020/08/06/voting-in-november/
https://common-sense-in-america.com/2020/07/18/can-president-trump-win-again-in-2020/
https://common-sense-in-america.com/2020/07/10/if-you-are-voting-for-biden-consider-psychiatric-help/
https://common-sense-in-america.com/2020/08/05/can-american-win-the-war-for-the-world-market/
https://common-sense-in-america.com/2020/08/13/why-are-an-ever-increasing-number-of-american-citizens-relinquishing-their-citizenship/
https://common-sense-in-america.com/2020/09/09/voting-along-party-lines-is-old-school/
https://common-sense-in-america.com/2020/09/15/ufos-what-is-our-government-not-telling-us/
https://common-sense-in-america.com/2020/09/21/end-of-days/
https://common-sense-in-america.com/2020/09/22/do-we-need-military-bases-in-every-country/
https://common-sense-in-america.com/2020/12/25/navarro-2020-election-report-examined/
https://common-sense-in-america.com/2021/01/01/did-brad-parscale-almost-bankrupt-the-trump-2020-election/
https://common-sense-in-america.com/2021/02/02/what-gives-people-the-right/
https://common-sense-in-america.com/2021/02/04/the-origins-of-the-term-gaslighting/
https://common-sense-in-america.com/2021/03/16/election-reform/
https://common-sense-in-america.com/2021/03/16/voter-fraud-in-2020-revisited/
https://common-sense-in-america.com/2021/03/19/is-the-stock-market-only-for-the-big-boys/
https://common-sense-in-america.com/2021/03/23/the-history-of-unions-in-america/
https://common-sense-in-america.com/2021/03/30/the-chinese-and-mexican-drug-war-with-america/
https://common-sense-in-america.com/2021/04/02/randys-musings/
https://common-sense-in-america.com/2021/04/13/randys-musings-2-0/
https://common-sense-in-america.com/2021/04/23/are-reverse-mortgages-legit/
https://common-sense-in-america.com/2021/04/27/does-tiger-woods-have-a-self-destructive-personality/
https://common-sense-in-america.com/2021/05/03/voter-reform-my-final-words/
https://common-sense-in-america.com/2021/06/18/the-truth-behind-the-humvee-hummer/
https://common-sense-in-america.com/2021/06/22/the-drug-cartels-and-satanic-cults/
https://common-sense-in-america.com/2021/07/13/why-is-hard-currency-disappearing/
https://common-sense-in-america.com/2021/07/20/can-we-win-it-all-back/
https://common-sense-in-america.com/2021/08/06/why-is-america-the-land-of-the-middleman/
https://common-sense-in-america.com/2021/08/17/randys-musing-3-0/
https://common-sense-in-america.com/2021/08/27/lance-armstrong-revisited/
https://common-sense-in-america.com/2021/09/21/where-are-the-illegal-immigrants-being-shipped-to/
https://common-sense-in-america.com/2021/10/05/randys-musing-4-0/
https://common-sense-in-america.com/2021/10/15/who-is-alinsky-and-how-is-he-screwing-up-our-country/
https://common-sense-in-america.com/2021/10/22/did-iraq-have-weapons-of-mass-destruction/
https://common-sense-in-america.com/2021/11/05/memorial-to-the-military-personnel-killed-in-the-war-on-terrorism-afghanistan/
https://common-sense-in-america.com/2021/11/09/memorial-to-the-military-personnel-killed-in-the-war-on-terrorism-iraq-part-one/
https://common-sense-in-america.com/2021/11/09/memorial-to-the-military-personnel-killed-in-the-war-on-terrorism-iraq-part-two/
https://common-sense-in-america.com/2021/11/12/randys-musings-5-0/
https://common-sense-in-america.com/2021/11/16/what-is-the-nuremberg-code-and-how-does-it-affect-us-today/
https://common-sense-in-america.com/2021/11/19/celibacy-in-religion-is-it-natural/
https://common-sense-in-america.com/2021/11/23/randys-musings-6-0/
https://common-sense-in-america.com/2021/12/17/randys-musings-7-0/
https://common-sense-in-america.com/2022/01/07/the-low-down-on-charities-and-financial-aid/
https://common-sense-in-america.com/2022/01/21/who-was-ultimately-responsible-for-the-pearl-harbor-tragedy/
https://common-sense-in-america.com/2022/01/25/was-9-11-avoidable/
https://common-sense-in-america.com/2022/03/01/what-is-build-back-better-no-really/
https://common-sense-in-america.com/2022/03/08/gun-confiscation-is-it-legal-it-happened-in-2005/
https://common-sense-in-america.com/2022/04/01/air-force-one-revealed/
https://common-sense-in-america.com/2022/04/08/what-is-the-blm/
https://common-sense-in-america.com/2022/04/19/wheres-the-gold-is-fort-knox-empty%ef%bf%bc/
https://common-sense-in-america.com/2022/04/29/ms-13-are-they-from-hell/